Weaving history since 1976.
Defab – Australia's premier manufacturer of quality fabrics.
Defab began its operations in 1976 as a small specialist apparel weaver and has today developed to be Australia's premier manufacturer of quality fabrics.
Since its humble beginnings, Defab's range of fabrics has expanded to include apparel, internal and external sun protection, canvas and made-to-order fabrics for large scale purpose-designed developments.
World class design and production facilities, an international sales network and responsive customer-focused and after-sales service has enabled Defab to achieve unrivalled expertise in total textile solutions throughout the global textile market.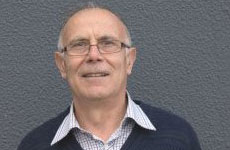 Defab operates a vertically integrated world class manufacturing plant in Australia with facilities featuring the newest and best technology available in the market.
The company places a strong emphasis on research and development and continued investment in plant, equipment and production processes.
Defab is committed to ongoing improvements in the service and supply of quality textile solutions leading to the growth and prosperity of its customers; within a global environment constantly inundated with low cost and cheap imports from less developed economies.
Focused on outstanding quality.
Defab's commitment to quality through a unique combination of quality control, competitive pricing and quick delivery lies at the cornerstone of the company's success to date. The cornerstone of the company's success to date has been its continued commitment of investment in its people who are focused centrally on the needs of its customers both internally and externally through the implementation of unique marketing strategies ensuring unsurpassed quality, competitive pricing and quick delivery.
Stringent quality control processes are maintained and also further supplemented by the business; utilsing its own state of the art testing laboratories as well as NATA approved facilities of the Australian Wool Testing Authorities (AWTA).
Defab's employees are required to actively participate in the company's drive for quality leadership through regular education and training.
Defab has evolved from being a specialist contract weaver to having a recognised and respected history now as a global manufacturer and supplier of respected brand fabrics.
Defab commenced operations in Reservoir, Victoria, Australia as a commission based weaver of apparel fabrics. At this time, the TCF sector was experiencing major restructure with many company's closing their doors due to reduced protectionism.
Defab is already a large business with approximately 30 employees.
Deciding to engage in more value added manufacturing, Defab commenced selling its own branded apparel fabrics.
Whilst big orders for apparel fabrics had almost dried up, Defab was already producing niche products for industrial markets.
Defab moves to a purpose built weaving plant in Campbellfield complete with environmental controls to assist in maximising efficiency and quality.
Most canvas converters were purchasing their quality fabrics from Defab and installation of a state of the art canvas coating mill commenced.
With increasing emphasis on Defab branded products, the company has focused on producing and supplying fabrics that meet the ever-changing needs of people and the environment in a global market.
Continued market development and growth experienced nationally and internationally by the business and its customers despite increased local and overseas competitor activity.
Major capital investments in coating and technologies as well as Human Resources implemented all centered around the changing needs of both immediate and future customers.
Defab enters into agreement to shift its weaving to China and Pakistan. In an effort to remain competitive and to assist in the diversifying of production capacity, Defab moved its weaving to 2 JV plants which exclusively produce its base fabrics for Coating Production. This adds nearly 250 looms to its availability and allows Defab to focus on the value add of Coating production in Australia.
Defab re-enters the Outdoor Sunscreen market with the rebranding of Flexishade to the newly formulated and designed, Somerton View. Initially available in 5% openness, Somerton View is available in 325cm and 250cm in the most popular Colorbond shades. Created to coordinate with the fixtures and components.
Defab signs JV agreement to enter in the production of roller blind fabrics for supply of translucent and blockout blinds. With jacquard foam-backed blockouts, 5 pass blockouts, flock back fabric and jacquard translucents all part of the range. Defab will eventually be a powerhouse in Australian, NZ and Asian blind fabric supply.
Defab commences rebranding all the sun protection and outdoor fabrics with new direction and style guide.

Defab re-enters the internal sunscreen market with a relaunched Solashadow under the D-View branding. Defab will be aiming at being the most affordable and available roller blind fabric in Australia. With a new swatch and new branding the focal point will be the fabric, highlighting the key benefits and the wide range of colours and width.
Defab signs JV with PVC coating plant to enter into the Industrial PVC and membrane Structure market in Australia, NZ and Asia.

Relaunch of Duratuff range of Spread-coated FR PVC range of fabrics in Plain, Tear stop and Panama weaves.